We make buying your books as fun as reading them!
The Northern Beaches' book recommendation specialist is also Sydney's favourite independent bookshop for young adults and children, located close to the sands of Avalon Beach. We have a fantastic selection of crime and thrillers, popular adult fiction and new non-fiction. Our great range of cards, wrapping paper and Marvis Toothpaste are even more reason to visit.
Why specialise in teen and children's books?
My Mum worked at the Children's Bookshop in Beecroft when I was a tween - it was my favourite place in the world. I lived to interrogate visiting authors, and when I look at my bookshelves now I'm amazed that I got to meet so many Aussie Young Adult authors of the time - including Ruth Park, Eleanor Spence, Simon French, and Lilith Norman.
It made sense having grown up on a steady diet of young adult novels, and being a parent to voracious YA readers to create a bookshop targetted at teens and readers of YA. The ability these novels have to educate, build empathy, entertain and spark a debate is truly amazing. And then throw in the narrative style most authors use to quickly engage their readers, especially busy teens, its perfect for adult readers who similarly have less time but want a substantial read.
Australia is a hot house for YA authors, and connecting readers to their talented writing is our mission. And in the way the Children's Bookshop inspired me all those decades ago...I hope Beachside Bookshop will inspire the next generation of readers, booksellers, authors, illustrators, literary agents, publishers and book reps.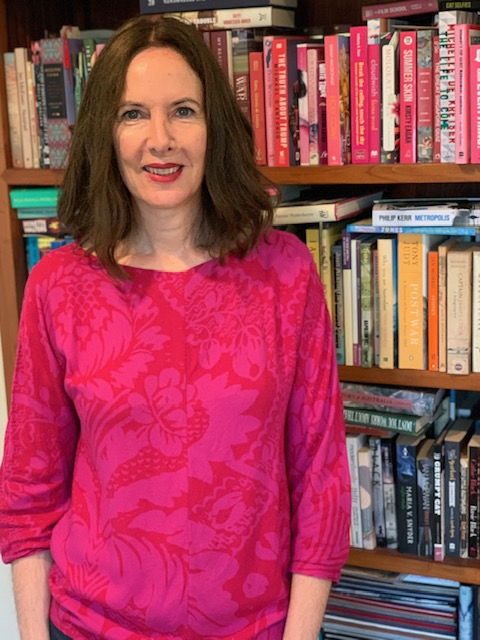 Libby Armstrong
Full time specialist service
Readers grow up quickly, tastes change, and lots of fantastic new releases come to join the classics and favourites. As a specialist bookshop we are able to offer full time advice, which includes being able to make recommendations for reading age, and content.
We are proud to support a number of Northern Beaches schools with their selections for libraries and class sets which has helped us further refine our range.
Danica Beaudoin, who previously worked at Pages & Pages as a specialist children and YA bookseller (and mum to Henry and Charlie) is here on Tuesday, Wednesday, Thursday and Saturday mornings. Thanks to her two young sons, Danica knows exactly what babies and toddlers are into. And as a voracious reader of YA, Danica has got a terrific knowledge of popular titles, plus she's excellent at matching young readers to new authors and genres.